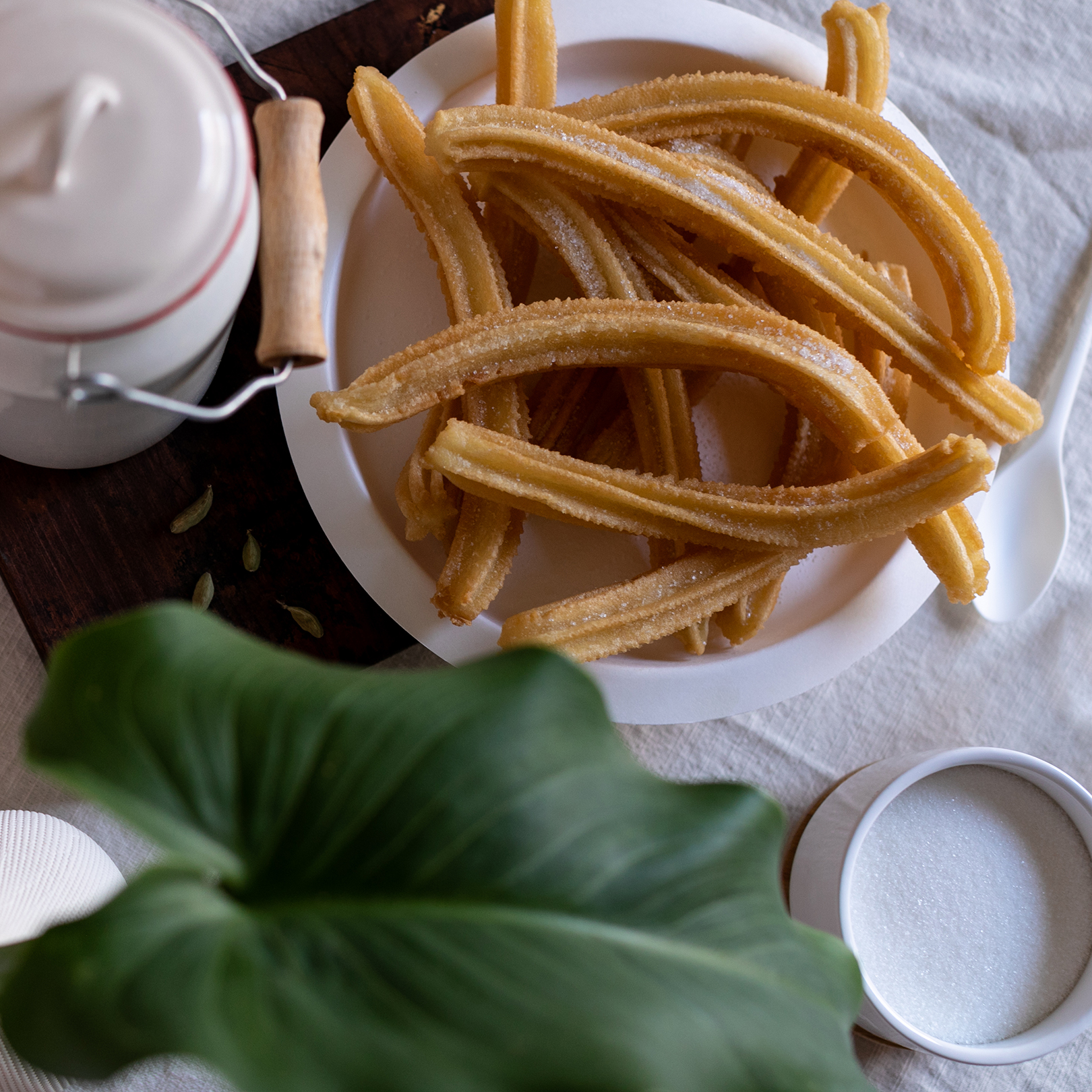 outiao: Chinese word for strips of salty fried dough. It can be translated as "demon fried in oil"

Step by step
01

Heat up some water with salt until it boils.

02

Pour the boiling water on the flour and start stirring, taking advantage of the heat of the water.

03

Fill the churro maker with the dough right now and spread the churros out on a flat surface.

04

Cut the pieces to the length you want or in a ribbon shape.
Fry the churros in very hot oil (between 195º and 200ºC) until golden brown. Put then on a paper towel and serve them with a little sugar on top.

For the chocolate

05

Heat up the milk with the spices. Boil it for a few minutes and then strain it and press the spices against the strainer to release the spice flavour. Put it back on the cooker.

06

Cut up the chocolate on a cutting board and put it in the milk. Stir until you have a homogeneous mixture. Serve with a little cinnamon.
THE SECRET IS IN THE TECHNIQUE
1 Pay attention to the proportions of water and flour. It's fundamental for getting the dough to have the right consistency.
2 Sift the flour before pouring the boiling water on it. That way it will pre-cook and you can be sure the churros won't taste like raw flour after they're fried.
3 Make sure the dough is homogeneous, otherwise the churros will get misshapen when they're fried.
4 It's important to maintain the temperature of the oil. You shouldn't fill up the whole frying pan with churros, make a few at a time.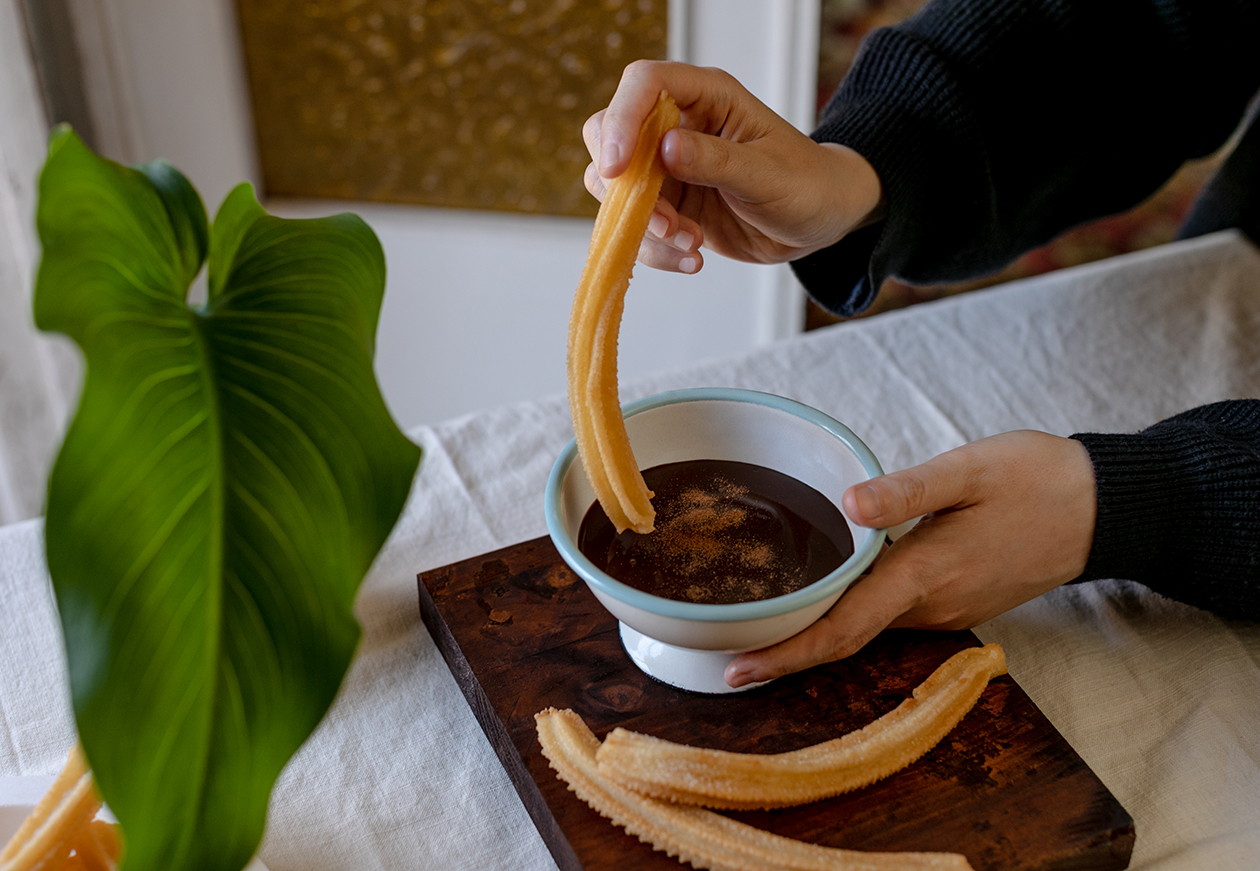 IMPROVE HOT CHOCOLATE
Spices will help get a powerful and different flavour, but be careful if you've got traditional tastes. Cayenne and cardamom have properties that are beneficial for digestion and allergies, in addition to giving body and personality to the chocolate.
Never boil chocolate directly on the heat because it can burn. A good way to melt chocolate properly is to do it in a bain-marie.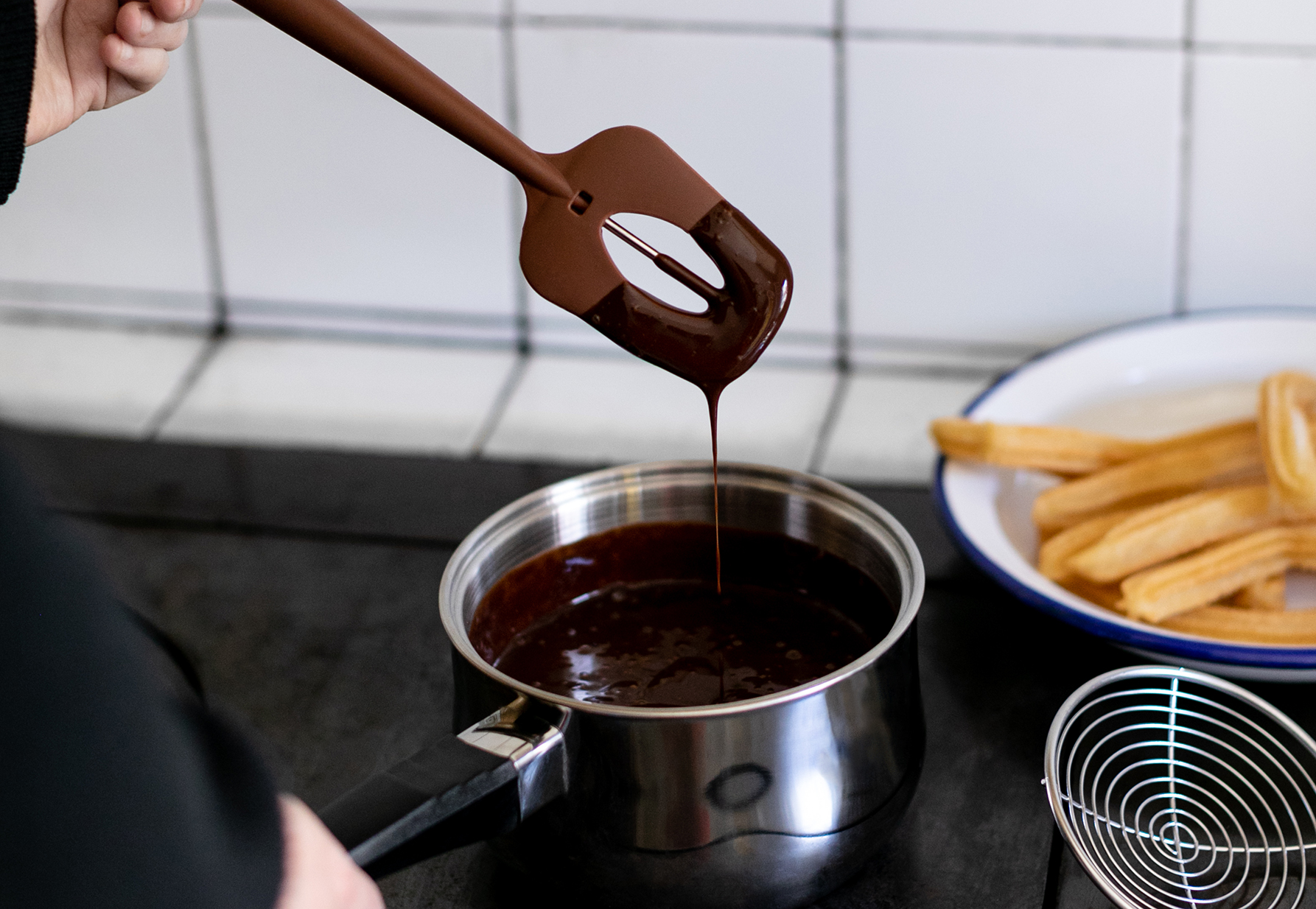 A GOOD MOUNTING KIT
The churro maker lets you control the churro strips and make different kinds and shapes of churros.
The measuring spatula shows the temperature of the chocolate.