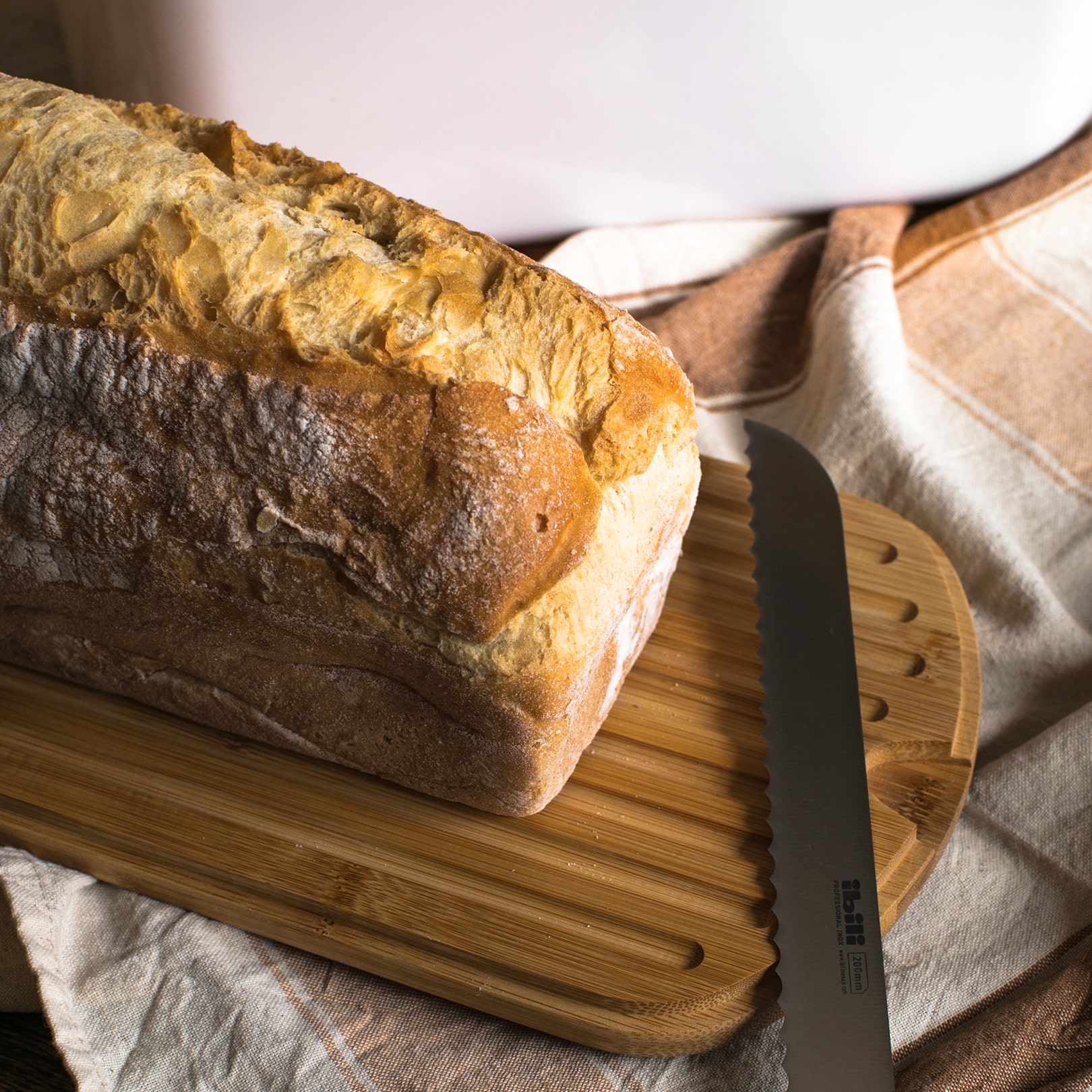 It's a simple recipe with four ingredients that will make magic. It's easy as pie!

step by step
preferment time

01

Put 1 -2 g of yeast and 150 ml of water in a bowl for the preferment.

02

Knead until it makes a ball. Cover with kitchen film and cool the dough overnight in the refrigerator.

for bread

03

To make bread, put warm water with yeast in a bowl and add olive oil, flour and salt in that order. Mix everything together.

04

Add the ferment from the day before to the bread dough. Mix well, put the dough in the middle and flip it over. Repeat the process of flipping it over every 10 minutes for an hour.

05

Sprinkle some flour on a flat surface for kneading.
Stretch the dough and fold it over. Repeat for around 15 minutes until the dough has a uniform appearance.

06

Unta un poco de aceite en otro bol y coloca dentro la masa.

07

Rub a little oil inside another bowl and put the dough inside.

08

Rub a little oil on the bread baking mould.

09

Pick up the dough and shape it into an oval. Leave the seam side down. Put it in the mould and make a cut down the middle of the entire loaf or make 2 cuts crosswise.

10

Bake at 200º C with heat from above and below for 40 minutes with the mould covered. Afterwards, lower the temperature to 180º C and bake the bread uncovered for 45 minutes more.

11

Let the bread cool on a rack so you don't get burned. And it's ready!
BASIC INGREDIENTS YOU SHOULD CHOOSE CAREFULLY
To work with this kind of bread you need to pay attention to the strength of the flour. You should use standard bread flour, which has a medium strength.
It's also important to keep in mind which of the 2 choices of yeast from the ingredients list you are using. With other kinds of pastry yeast your bread may not rise. Fresh yeast is easier to handle when you're starting, but both kinds are easy and equally effective.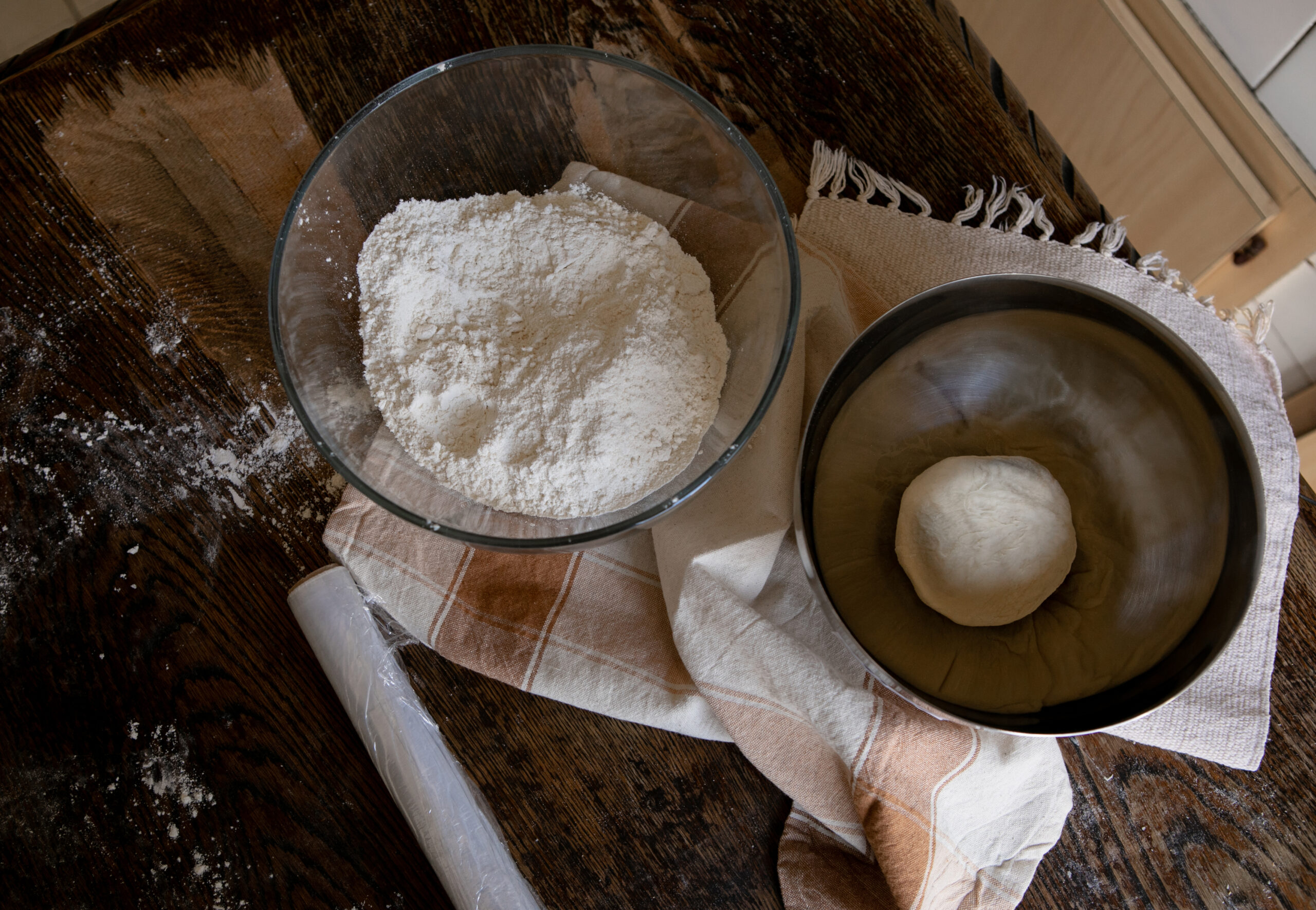 UTENSILS YOU CAN'T DO WITHOUT
Esta pizza se mantiene al menos 2 o 3 días en el refrigerador y se puede recalentar en el microondas. Cuando la hornees, puedes aprovechar para hacer una o dos masas extras y guardarlas en el congelador. Pon papel de horno entre las masas si haces más de una. Cuando tengas ganas de pizza, solo tendrás que tomar una masa, ponerla los ingredientes que quiera y hornearla. Voilà! Tendrás la cena en un abrir y cerrar de ojos!
También puedes usar la masa como burrito y rellenarlo con lo que te apetezca, por ejemplo con cerne asada, atún o huevos.